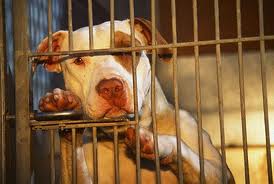 Valley Cats Inc
23705 Vanowen St Box 130
West Hills, CA 91307
www.ValleyCatsInc.org
Life 4 Paws
8335 Winnetka Ave #102
Winnetka, CA 91306
www.Life4Paws.org
Ace of Hearts Dog Rescue
P.O. Box 2357
Beverly Hills, CA 90213
www.AceofHeartsDogs.com
Adopt a Chow LA
P.O. Box 10606
Marina del Rey, CA 90295
www.AdoptaChowLA.com
Animal Safe Haven Foundation
11656 Pendleton St.
Sun Valley, CA 91352
www.AnimalSafeHaven.org
Animal Match Rescue Team
Cats & Kittens CA
www.AMRT.net
American Tortise Rescue
22631 Pacific Coast Highway Suite 928
Malibu, CA 90265
www.Tortoise.com
Angels in Fur Dog Rescue
P.O. Box 34178
Granada Hills, CA 91394
www.AIFDogRescue.com
Animal Acres – Farm Animals
5200 Escondido Canyon Road
Acton, CA 93510
www.AnimalAcres.org
Animal Rescue Volunteers
1464 Madera Rd #N350
Simi Valley, CA 93065
www.ARVSimi.org
Animals Anonymous
Los Angeles, CA
www.AnimalsAnonymous.com
Animals Rule Placement Foundation
305 North Harbor Blvd
San Pedro, CA 90731
www.AnimalsRule.org
Aussie Rescue Southern California Inc
Dedicated to promoting the adoption of homeless Australian ShepherdsCA
www.AussieRescueSoCal.com
Bark Aveneue Foundation
3030 S. Hill Street
Los Angeles, CA 90007
www.BarkAvenueFoundation.org
Basset Rescue Connection
19360 Rinaldi Street
Northridge, CA 91326
www.BassetRescueConnection.org
Beagels & Buddies
2661 Strozier Avenue
El Monte, CA 91732
www.BeaglesandBuddies.com
Molly's Mutts & Meows
CA
www.MollysMuttsandMeows.org
Bichons and Buddies
CA
www.BichonsandBuddies.com
Bill Foundation
P.O. Box 5202
Beverly Hills, CA 90209
www.BillFoundation.org
Border Collies in Need
P.O. Box 293084
Phelan, CA CA 92329
www.BorderColliesinNeed.org
Boxer Rescue Los Angeles
17514 Ventura Blvd. Suite 201
Encino, CA 91316
www.Boxer-Rescue-LA.com
The Brittany Foundation
P.O. Box 738
Acton, CA 93510
www.BrittanyFoundation.com
Bull Terrier Rescue of Southern California Inc
P.O. Box 971
Littlerock, CA 93543
www.BTRescue.us
Bumper Foundation
Los Angeles, CA
www.BumperFound.org
BunnyLuv Rabbit Resource Center
16742 Stagg Street #104
Van Nuys, CA 91406
www.BunnyLuv.org
Cat Connection
P.O. Box 18456
Encino, CA 91416
www.CatConnectionla.org
C.A.T.S. Cats At The Studios
P. O. Box 1843
Burbank, CA 91507
www.CatsattheStudios.com
Cats In Need
www.CatsinNeed.com
Chesapeake Bay Retriever Relief & Rescue
www.CBRRescue.org
Kinder 4 Rescue
11684 Ventura Blvd #665
Studio City, CA 91604
www.Kinder4Rescue.org
Dharma Rescue for Cats and Dogs
24325 Crenshaw Boulevard
Torrance, CA 90505
www.DharmaRescue.org
Dogs Without Borders
P.O. Box 480296
Los Angeles, CA 90048
www.DogswithoutBorders.org
English Springer Rescue America
www.SpringerRescue.org
Felines and Friends
P.O. Box 2272
Culver City, CA 90231
www.FelinesandFriends.org
Fetching Companions Retriever Rescue
P.O. Box 3550
Palos Verdes, CA 90274
www.FetchingCompanions.org
Forever Friends Golden Retriever Rescue
P.O. Box 1129
Moorpark, CA 93021
www.ForeverFriendsGoldenRescue.org
Forever Home Rescue
27305-A W. Live Oak Rd. #1305
Castaic, CA 91384
www.ForeverHomePetRescue.org
Forgotten Animals of Los Angeles
P.O. Box 2285
Toluca Lake, CA 91610
www.ForgottenAnimalsofLA.org
Forte Animal Rescue
13428 Maxella Ave., PMB-332
Marina Del Rey, CA 90292
www.FaRescue.org
Friends For Pets Foundation
11117 Fleetwood Street
Sun Valley, CA 91352
www.FriendsforPets.org
Friends of Animals Foundation
2336 S. Sepulveda Blvd.
Los Angeles, CA 90064
www.FOALA.org
German Shepherd Rescue of Orange County
177F Riverside Avenue, Ste. 143
Newport Beach, CA 92663
www.GSROC.org
Gentle Giants Rescue and Adoptions
P.O. Box 6005
Norco, CA 92860
www.GentleGiantsRescue.com
GreySave
P.O. Box 632
La Canada, CA 91012
www.GreySave.org
Heads 2 Tails Foundation
www.Heads2Tails.org
Heart Bandits-American Eskimo Dog Rescue
P.O. Box 4322
Fresno, CA 93744
www.HeartBandits.com
Greyhound Adoption Center
P.O. Box 2433
La Mesa, CA 91943
www.HoundSavers.org
Heaven on Earth Society for Animals
P.O. Box 8171
Van Nuys, CA 91409
www.HeavenlyPets.org
Helping Persian Cats
Beverly Hills, CA
www.HelpingPersians.com
Canyon Creek Farm – Horse Rescue
Acton, CA
www.CanyonCreekFarm.com
UNITED PEGASUS FOUNDATION
P.O. Box 173
Tehachapi, CA 93581
www.UnitedPegasus.com
Friends of Arabian Horses Rescue
P.O. Box 604
Apple Valley, CA 92307
www.AngelFire.com
Jackie's PURRfect Match
Westchester, CA
www.JackiesPurrfectMatch.org
Just Cats Rescue
CA
www.JustCatsRescue.org
Karma Rescue
1158 26th Street Suite 155 PMB
Santa Monica, CA 90403
www.KarmaRescue.org
Jason Debus Heigl Foundation
CA
www.JasonHeiglFoundation.org
Much Love Animal Rescue
P.O. Box 341721
Los Angeles, CA 90034
www.MuchLove.org
Ken-Mar Rescue
CA
www.KenMarRescue.org
Kitten Rescue
Los Angeles, CA
www.KittenRescue.org
Kitty Moon Catchers
Simi Valley, CA 93063
www.Petfinder.com/Shelters/CA1408
LIFE ANIMAL RESCUE
P.O. Box 1431
Agoura Hills, CA 91376
www.LifeAnimalRescue.org
Lhasa Happy Homes Rescue, Inc.
1158 26th Street #190
Santa Monica, CA 90403
www.LhasaHappyHomes.org
Lifeline for Pets
P.O. Box 1373
Monrovia, CA 91017
www.LifelineforPets.org
Little Angels Pug Rescue
P. O. Box 12242
La Crescenta, CA 91224
www.Petfinder.com/Shelters/CA365
Living Free Animal Sanctuary
P.O. Box 5 54250 Keen Camp Rd.
Mountain Center, CA 92561
www.Living-Free.org
Los Angeles Rabbit Foundation
P.O. Box 252124
Los Angeles, CA 90025
www.Petfinder.com/Shelters/CA1040
New Leash on Life
16742 Placerita Cyn. Rd.
Newhall, CA 91321
www.NewLeash.org
Pacific Coast Dog Rescue
Los Angeles, CA
www.PCDogRescue.org
PACT People and Cats Together
P.O. Box 133
Redondo Beach, CA 90277
www.PeopleandCats.com
Perfect Pet Rescue
P.O. Box 24099
Los Angeles, CA 90024
www.PerfectPetRescue.com
Pet Adoption Fund
7507 Deering Avenue
Canoga Park, CA 91303
http://www.petadoptionfund.org
Pet Orphans of Southern California
7720 Gloria Avenue
Van Nuys, CA 91406
http://www.petorphansfund.org/index.shtml
Pet Pride
P.O. Box 1055
Los Angeles, CA 90272
www.PetPride.org
Pet Stop Rescue
Simi Valley, CA
www.PetStopRescue.com
PetSave Foundation
522 W. 9th St.
San Pedro, CA 90731
www.PetSave.org
Paws Rescue & Adoption
1534 N. Moorpark Rd #416
Thousand Oaks, CA 91360
www.PinkPawsRescueandAdoption.org
Pooch Heaven
CA
www.PoochHeaven.com
Precious Paws
18034 Ventura Blvd. # 430
Encino, CA 91316
www.PreciousPaws.org
Pryor's Planet
16060 Ventura Boulevard, Suite 103 #183
Encino, CA 91436
www.PryorsPlanet.com
Pugs 'N Pals
P.O. Box 9343
Newport Beach, CA 92658
www.PugDogRescue.com
S.A.F.E. Animal Rescue
2060-D Ave De Los Arboles #193
Thousand Oaks, CA 91362
www.SafeAnimalRescue.com
PURRfect Partners
P.O. Box 168
Redondo Beach, CA 90277
www.RescuePlace.com/PurrfectPartners
Purr-Fect Solutions Feline Rescue
Sherman Oaks, CA 91423
www.PurrfectSolutions.com
Rabbit Rescue Inc.
P.O. Box 40460
Downey, CA 90239
www.RabbitRescue.com
RabbitMatch.org
P.O. Box 642839
Los Angeles, CA 90064
www.RabbitMatch.org
Rainbow Rescue
California City, CA 93505
www.RainbowRescuePets.com
Remember Me Rescue
Los Angeles, CA 90045
www.Petfinder.com/Shelters/CA1022
Rescue Me Incorporated
P.O. Box 385
Woodland Hills, CA 91365
www.RescueMeInc.org
Rescue Me Pet Foundation
P.O. Box 491214
Los Angeles, CA 90049
www.PetFinder.com/Shelters/CA159
Rhodesian Ridgeback Rescue, Inc.
P.O. Box 39108
Washington, DC 20016
www.RidgebackRescue.org
Rover Rescue
P.O. Box 424
Redondo Beach, CA 90277
www.RoverRescue.com
Southern California Cat Adoption Tails
P.O. Box 922754
Sylmar, CA 91392
www.CatAdoptionTails.org
Santé D'Or Foundation
3165 Los Feliz Blvd
Los Angeles, CA 90039
www.SanteDOr.org
Save-A-Life No Kill Animal Shelter
2017 Lomita Blvd. #2038
Lomita, CA 90717
www.Save-A-Life.org
SC Paw
Los Angeles, CA
www.SCPaw.or